About
Tobacco is our passion!
Our Services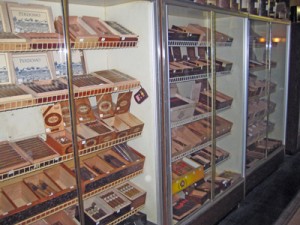 At The Olde Towne Tobacconist
we have an excellent selection of premium
cigars
, pipes and pipe tobaccos. We also has carry a wide assortment of smoking accessories such as lighters, cutters, humidors, hygrometers, humidifiers and other unique gifts for yourself or the tobacco aficionado that you know.
Looking for something in particular? We recommend you call for availability of products. Our abundant stock changes due to new releases, product updates, product rotation and backorders. Need something special? Ask if it's something we can special order for you.
Feel free to stop by and have a look around the next time you are in downtown Fredericksburg. And if you have any questions, please don't hesitate to ask. We love to help our customers.
Our Smoking Spaces
We are cigar smokers and we appreciate a space to enjoy a smoke and good conversation. We invite you to enjoy the quaint feel of Olde Towne while enjoying your smoke.
Outdoor Courtyard – Featuring the biggest courtyard in downtown, ours is set up to enjoy a relaxing smoke outdoors. Special events are held in our courtyard, to include movie nights and barbeques.
Smoking Room – Our new smoking room is ready! Comfortable seating and a wide-screen TV are available for your smoking enjoyment. The next time you are in the store, be sure to turn the corner and see the new space.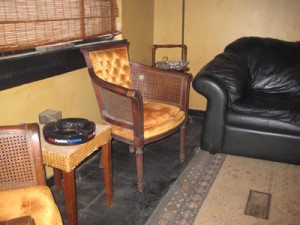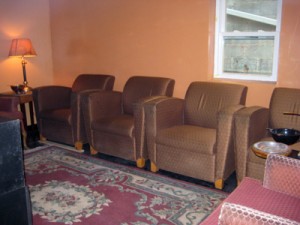 Our Staff
Our staff at Olde Towne Tobacconist are cigar smokers, too. We can help you find the smoke you are describing. We make great suggestions too!